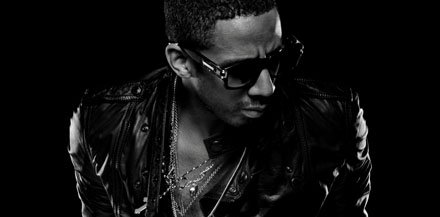 Ryan Leslie will be returning to Atlanta in April to perform at the Loft.
Channeling musical talent from an early age, Ryan Leslie went from Harvard grad to music mogul. He rose to stardom in the music industry as a producer and songwriter with a mix of industry heavy hitters such as Beyoncé, LL Cool J, Britney Spears, and, notably, Cassie on "Me&U," which went to number one on the R&B charts.
While supporting other artists, Leslie also made waves in the music scene with his own music, releasing two albums within nine months – Ryan Leslie and Transition. The latter received a Grammy Award nomination and highlights Leslie's songwriting while telling the story about the rise and fall of a summer romance.
After appearing alongside Kanye West, John Legend and Kid Cudi on an Internet cut called "Christian Dior Denim Flow" which he co-wrote and co-produced, Leslie returned to the studio to begin working on his most recent offering, a rap album enti*led Les Is More. Making headlines as the first 'visual' album, the independently financed project features a music video for every record which, watched in sequence, gives the viewer a docu*entary look at the inspiration and experience behind each song.
As famous for his savvy social media presence as his production talent, Ryan's passion for technology and philanthropy have led to numerous invitations to speak at schools ranging from the Thurgood Marshall Academy in Harlem to the NYU Stern School of Business. He currently serves as the first artist-in-residence at the Clive Davis Insti*ute of Recorded Music at NYU's Tisch School of the Arts.
Friday, April 12, 2013
Rival Entertainment Presents:
RYAN LESLIE
Doors 8 / Show 9 / All Ages
$20/adv., $22/day of show
Buy tickets here.