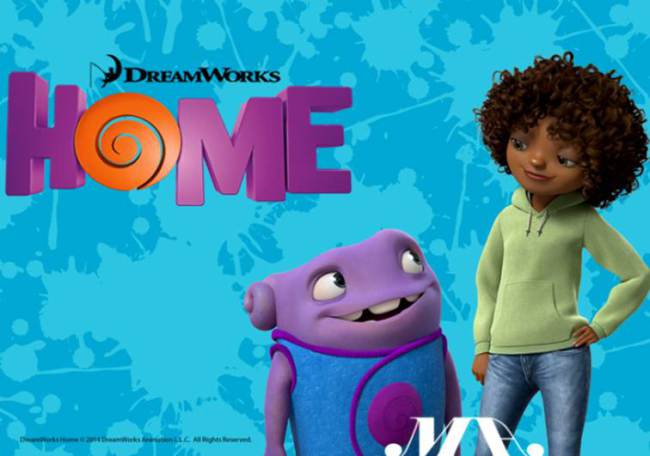 Dreamworks' forthcoming movie Home will be the first 3D animated film to have a black lead character.
Rihanna will voice the character of Tip, a 'resourceful girl' who teams up with a banished alien called Oh when Earth taken over by an alien race, according to the synopsis.
Indiewire blog Shadow and Act reports that the film is based on Adam Rex's children's book The True Meaning of Smekday.
Home will be the first 3D animation to have a black girl as the hero, it is also Dreamworks' third female protagonist, the others being Monsters vs Aliens and The Croods.
Tim Johnson will be directed the animation, which as been described as a post-apocalyptic-alien-invasion-buddy-comedy.
The synopsis reads: 'When Earth is taken over by the overly-confident Boov, an alien race in search of a new place to call home, all humans are promptly relocated, while the Boov get busy efficiently reorganising the planet.
But when one resourceful girl, Tip, (Rihanna) manages to avoid capture, she finds herself the accidental accomplice of a banished Boov by the name of Oh (Jim Parsons). Equally stubborn and set in their ways, these two fugitives realise there's a lot more at stake than intergalactic relations as they embark on the road trip of a lifetime. Good thing they have a flying car.'