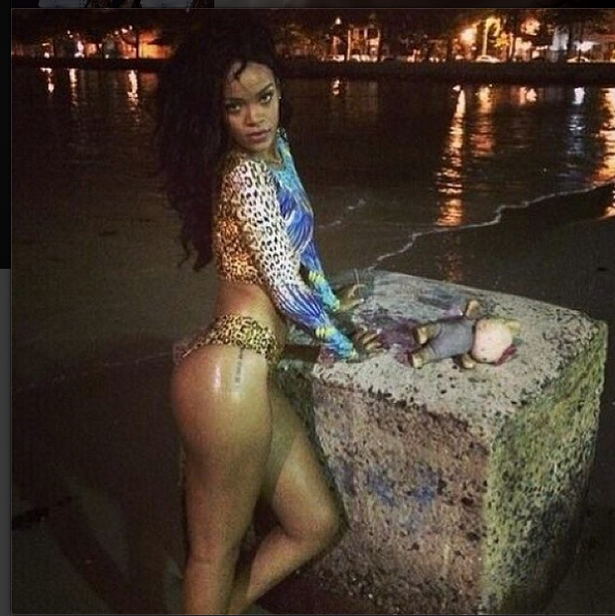 I think were all conditioned to seeing Rihanna with little on. But even we had to flash a double-take at these pictures showing Riri's bare behind.
The beauty was busy frolicking on the sand with friends when she bent over and, oops, we got to see rather a lot.
But the Diamonds star didn't seem too concerned and carried on enjoying herself during a break in Rio de Janeiro.