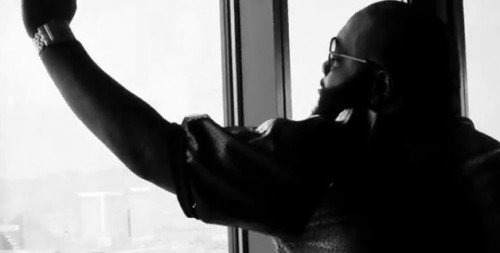 Rick Ross officially welcomed Russell "Block" Spencer to the Belaire Rose Champagne family as one of its newest partners and brand ambassadors. The Block Entertainment CEO joins a tight knit group of "Black Bottle Boys" now representing the internationally known brand, including Wale, Stalley, JR Smith, DJ Skillz, and Tony Neal, to name a few.
"This is a perfect partnership for me as I rebrand my whole movement. I've got Blockhouse Management coming and it's about always reinventing yourself. This opportunity gives me more arms to get my content out there,"
explains Block. The CEO's relationship with Rick Ross dates back to 1996 when they were first introduced. Block would go on to seal "Ricky Rozay's" first deal with Slip-N-Slide Records in Miami and the rest is history.
Block wasted no time "repping" the brand and was spotted surrounded by bottles of the famous French Rosé at several exclusive parties during the highly anticipated MMG Weekend in Miami this past weekend. The CEO and industry veteran will continue to mesh his creative genius with the champagne brand to reach consumers across the globe.
Expect to see Blok at the helm of his newly revamped Block Management, as well as guiding his roster of new artists including Kris Kelli, Reek the Manikan, and 48 Slim, as he stays true to his motto "Rebuilding Hip-Hop Block by Block." Keep up with Block online at www.twitter.com/BigBlockESC.