Reporter Stops Videobomber By Asking Her If She Has STDs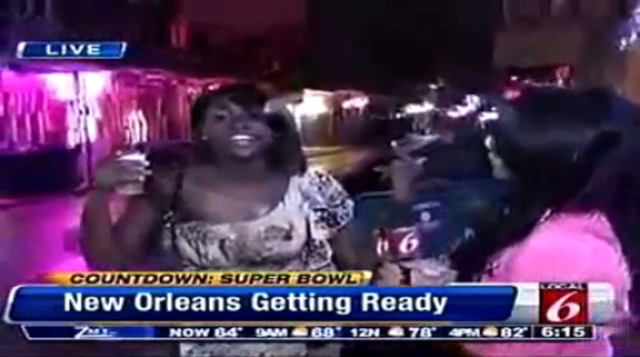 If you didn't know it's going down right now in New Orleans.. thousands of Super Bowl ticket-holders, NFL insiders, and people just there getting drunk on Bourbon Street. And when you factor in the number of media broadcasts taking place on the street, you're going to see some crazy ish happening. Watch WKMG's Jessica Sanchez handle that situation so, so well.
She is a good look..