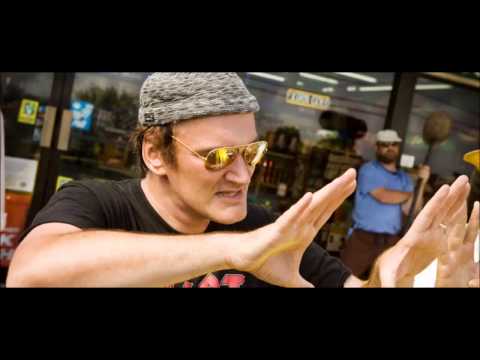 Quentin Tarantino visits the Stern studio to promote his latest movie Django Unchained. He talks about his early career, his relationship with Leonardo DiCaprio and Jamie Foxx and More.
A couple of interesting bits of information which comes out of the interview:
Tarantino dropped out of school in the 9th grade, and has worked ever since.

Tarantino worked as an usher in a po** Theatre, and went on to work in a video store – where he got more serious about watching/writing films.

He tried to raise the money independently for 'True Romance' and 'Natural Born Killers'

There's a scene in Django where the beating of a slave looked so realistic and horrific that crew members were traumatized.

Jamie Foxx called Quentin the 'Mozart' of movie-making after witnessing Tarantino rewrite the whole ending on the set after being unhappy with the original.
Who seen the movie? Whats your thoughts about it?