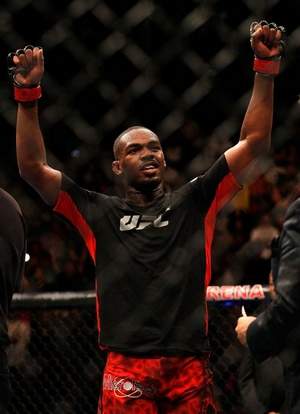 Last night the UFC 159 took place in Newark, NJ and the main event featured light heavyweight champion Jon "Bones" Jones defending his ti*le against loud mouth Chael Sonnen.
It only took a few minutes for "Bones" to get Sonnen on the ground and end the fight with a series of elbows. The real story, though, happened before the fight was even over…when Jones broke his toe in an absolutely horrific manner.
You can see a picture of the broken toe below. I have to warn you, though…If you're squeamish, you may just want to stop looking now.