On Thursday, star Phaedra Parks' husband, Apollo Nida, was reportedly questioned by US Marshals in Atlanta, Georgia and charged with bank fraud and identi*y theft.Apollo – who often appears on his wife's reality show – appeared before US District Court on Thursday but was granted pretrail bail.
According to Access Atlanta, Apollo was investigated by the Secret Service's Counterfeit and U.S. Treasury Check Squad.
According to the site – who apparently obtained the complaint against the reality star – Apollo allegedly, 'created fake companies, enabling him to access databases to find individuals to rip off'.
Awaiting trial: Apollo is currently on a $25,000 bond after receiving bail and will face a preliminary hearing February 12
'He opened fake bank accounts under those real names and funneled stolen U.S. Treasury checks and auto loan proceeds into those accounts.'
Apollo was allegedly named by the original target of the investigation, a woman identified as Gayla St. Julien, who was arrested in September last year and allegedly had $3 million in multiple bank accounts tied to her.
According Access Atlanta: 'St. Julien "described herself as Nida's right hand b**** in executing the legwork of his fraud schemes.'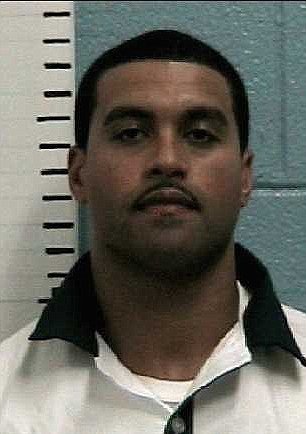 She allegedly told an investigator she received 'scraps' compared to what Apollo was earning.
According to the site: 'Nida would allegedly steal real people's identi*ies and have St. Julien pretend to be them to open bank accounts.
'She would then deposit fraudulent auto loan checks, stolen U.S. Treasury checks, stolen retirement checks issued to Delta Airlines employees, and checks in the names of real people that were owed unclaimed property from various state and federal government agencies.'
The site also said the complaint against the star claimed he opened a fake auto dealership and applied for auto loans in the names of stolen identi*ies.
Apollo has previously spent time in prison – from 2004 to 2009 – for auto ti*le fraud.
The year he was released he married Phaedra, who is ironically an attorney. The couple have two children together Dylan, 10 months, and Ayden, 3.
Apollo is currently on a $25,000 bond and will face a preliminary hearing February 12.