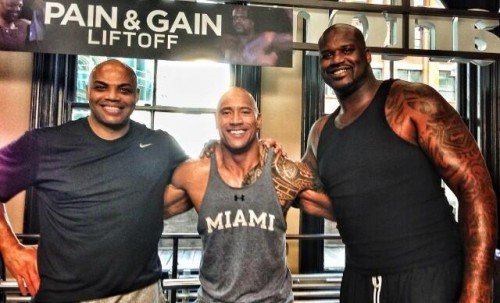 The Rock is the biggest guy in Hollywood muscle wise. Now put the Rock next to some giant former NBA legends, and he's looking small.
The Rock tweets, "I'm a 6'4 260lb man. Look at this visual.. now imagine being on the court vs Sir Charles & @SHAQ #GameOverSon" 
You think the Rock is on that Sh*t?