NYPD Search For Man After Brooklyn Bridge Stunt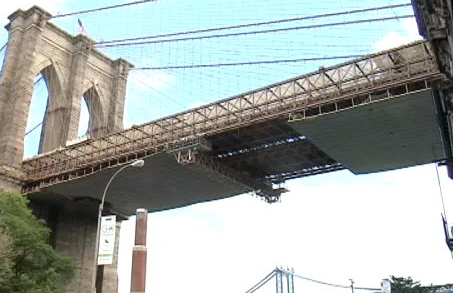 During yesterday's Fourth of July festivities throughout New York City with heightened security one man was able to slip past to cause some commotion during a stunt pulled on the famous Brooklyn Bridge.
The man was caught on video sliding down using a hose and meshing located at a nearby construction site. The incident took place around 9 a.m. which quickly led to a investigation of the bridge where no signs of danger were discovered. Police are currently pulling all security tapes from the DUMBO area as well as trying to question any witnesses.