New Nike Air Jordan XI Concord Release Madness (Video)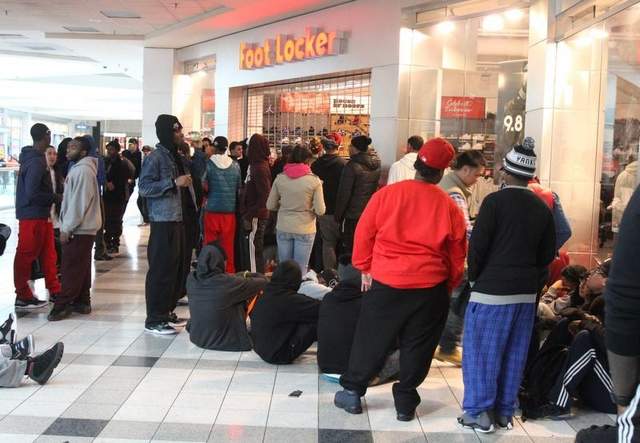 This morning people all over the US lined up for hours today to be among the first to tie on the first Nike retro Air Jordan basketball shoe that debuted today.
In Seattle, police reportedly used pepper spray to break up fights among shoe buyers who pushed and shoved outside a Seattle area mall to pick up some of the first Nike retro Air Jordans.
Seattle TV stations report hundreds of customers had been waiting for hours outside the Westfield Southcenter mall and police were on hand to control disputes that broke out over line-cutting or pushing.
Hundreds of customers also lined up for hours outside stores in downtown Seattle and a mall in Federal Way.
One buyer walking away with the shoes told KING-TV it's a classic style and the shoes that retail for $180 are selling for $400 on the Internet.
In Lithonia, Ga., at least four people were arrested in a mad dash by customers hoping to purchase a pair of the new Nike Air Jordan basketball shoes at a suburban Atlanta shopping mall.
DeKalb County police told Fox 5 Atlanta that up to 20 squad cars responded to a mall in Lithonia early today. They said a large crowd broke down a door to get inside before a store opened.
Police say they escorted most of the people back outside, but took four into custody.
Officers said they had to break a car window to get two toddlers out after a woman went in after the shoes. They said she was taken into custody when she returned to the car.
The Associated Press contributed information for this report.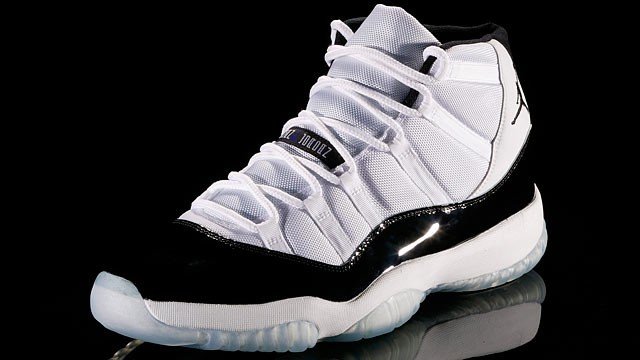 Who copped these today?