NBA Reviews Bryant Injury Play Says Refs Missed The Call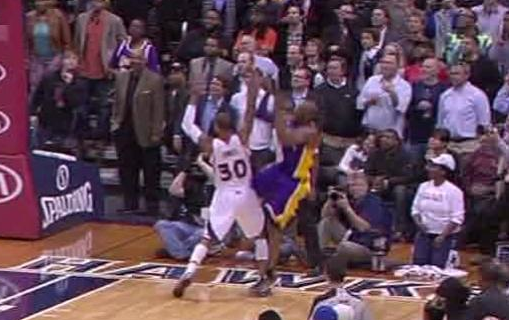 Following last nights matchup between the Atlanta Hawks and visiting Los Angeles Lakers, many believed that the play in which Kobe received his ankle injury was a dirty play and that he should have been sent to the foul line. The NBA's league offices reviewed the tapes and shared the response to the play.
The league office announced on NBA's official website agreed that indeed the  play was deserving of a foul called and that Jones stepped into Bryant as he was coming down off the fadeaway causing the severe sprain. They said that the referees missed the call and Bryant should have been sent to the line to take his two free throws.