Multiple people have been shot at Lone Star College's North Harris campus in Houston, Texas, according to KPRC.
Police told KPRC least one person has been detained, but they have not said if that person is a suspected shooter. Another is on the loose.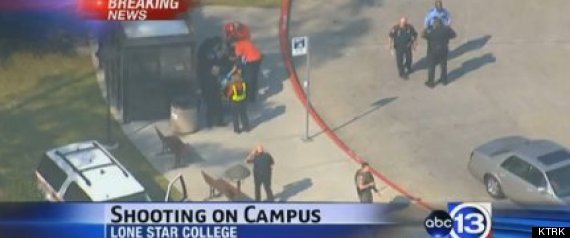 KTRK reports the shooting took place near the campus library. A television helicopter showed medical crews tending to at least two victims, but there is no confirmation on the victims' conditions.
The campus is being evacuated and locked down. No one is allowed the enter the campus. More updates shortly.