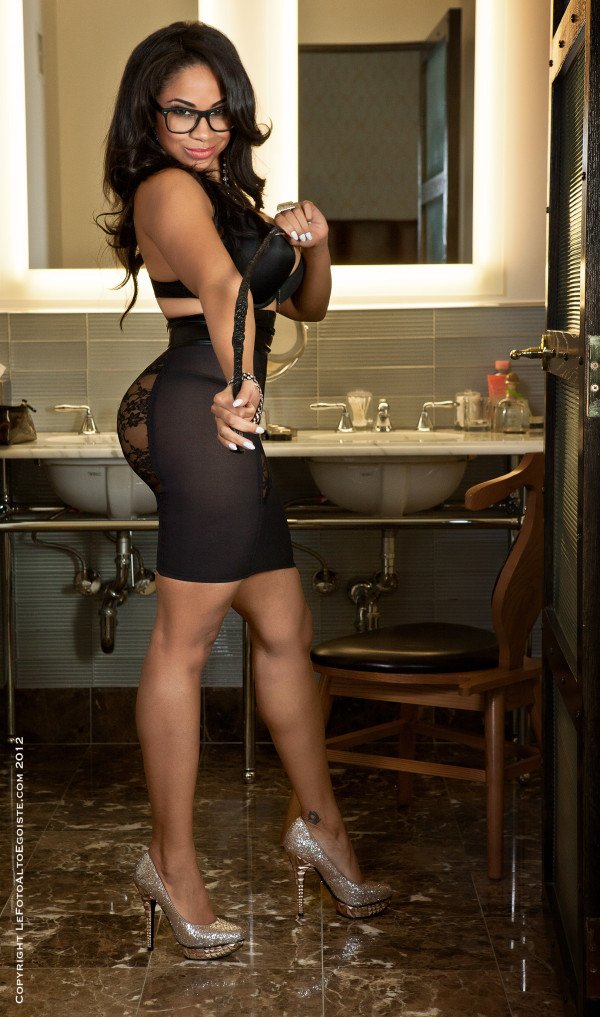 Kimberly Kaine was born and raised in Washington, DC where she experienced her first taste of the acting world, performing in regional theater. She studied Theater at Howard University before moving to New York City.
In her short time in the big apple she has managed to secure several projects including the online Sprite mini-series "Marcus Hates His Job",  starred as Aliyah (lead) in the docudrama "One People", an independent film exploring the life and works of Lorraine Hannsbury featured at the Brooklyn Museum of Art as well as Harlem Stage., modeling on The FOX Morning Show with Mike & Juliete, and touring the U.S. as Rose (lead) in "From Auction Block to Hip Hop."
Kimberly very recently starred as the lead in the successful short film Jackpot! which was recently awarded Best Short Film at the Mid-Atlantic Black Film Festival and is currently in rotation in film festivals across the country. In November 2012 Jackpot! was accepted into the Beneath the Earth Film Festival and can be viewed Worldwide online. Other recent credits include a Commercial Print Ad Campaign for Duane Reade in which she has placements throughout New York City as well as billboards bearing her image. In addition, she has recently shot a Print and Online Ad Campaign for the ja*enese clothing line Apheele and futuristically funky clothing lines Vivid Braille and One Versus Many.
Kimberly is currently starring as Myra in a the brand new webseries, Sellout, featured on VisionTube.TV