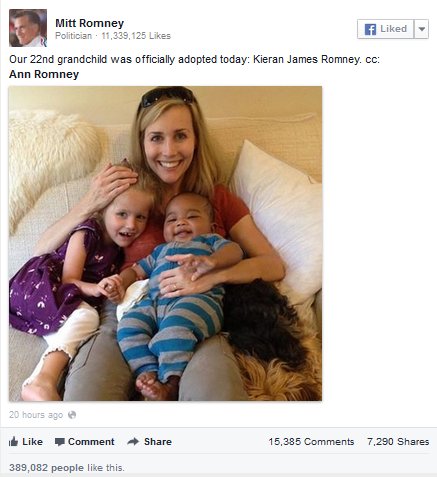 Mitt Romney, the defeated former GOP presidential candidate and former governor of Massachusetts, took to his Twitter social media account to announce that the Romney's have a brand new grandchild, according to a UPI news report on Saturday.
Mitt and wife Ann Romney's new grandchild is named Kieran James Romney. 35-year-old Ben Romney – the only child of the Romney's five sons who never had children – and his wife Andelynne adopted Kieran.
Some responses to the name that Ben and Andelynne Romney gave their newly-adopted son were noteworthy. The reason is because the word Kieran is the anglicized version of the Gaelic name Ciarân which means little dark one or black. One has to understand that these are the Romneys – who some people just refuse to believe would do anything right – including adopting a baby and naming the boy as they wish. Despite the critics, the baby – and family – are beautiful bunch of people.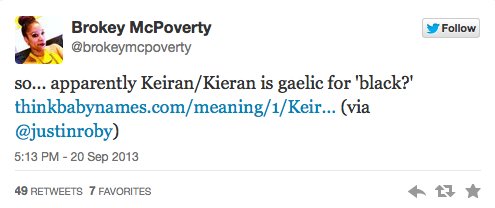 Names it "Kieran" which is Irish for "little dark one"…..