Last two of the greatest athletes out of Virginia were in Mansion Elan. Mike Vick and Allen Iverson linked up in Atlanta during Mike's Finally Free Book Release Party with guest host 49er's QB Colin Kaepernick.
T.I. & Tiny made their way to the club to support Vick who brought his wife Kijafa along with him.
Vick cancelled his Finally Free autobiography book signings due to violent threats. He visited a church in Atlanta to sign books, instead of the bookstore appearance in the city that was previously cancelled.
All the profits from Saturday's signings were donated to a charity that works with young males serving time in detention centers.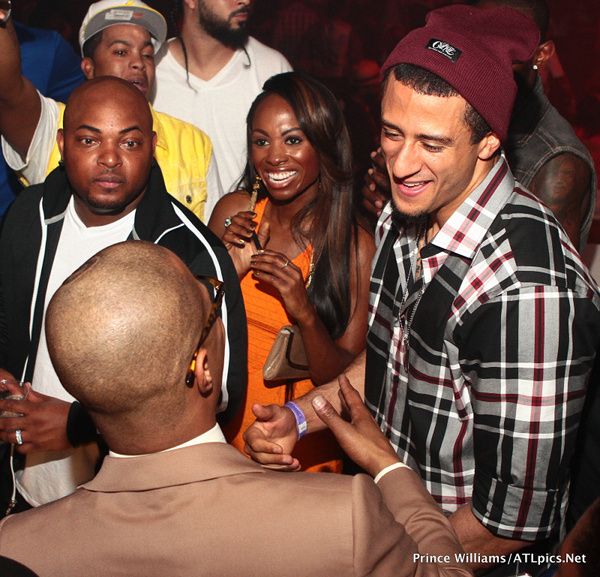 Colin repped his frat Kappa Alpha Psi.
Pics: Prince Williams/Atlpics.net