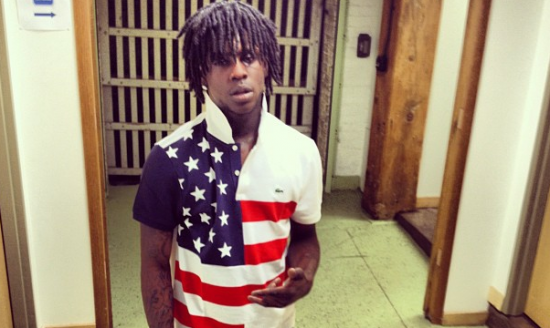 Chief Keef was recently sentenced to juvenile detention on Jan. 17, is now facing a lawsuit by a middle school student who claims she got knocked up by Chief Keef back in 2011!
The legal trouble is never ending for Chicago rapper Chief Keef, whose real name is Keith Cozart. A woman who claims to be Chief's baby mama says he fathered a baby girl with her back in 2011 — when he was 15 years old, TMZ is reporting.
Even though the girls' age is unclear, she is currently still a middle school student — which means she was in 8th grade (at most) when she welcomed her child, but most likely in 6th or 7th grade.
Chief Keef Faces Possible se* Abuse Charges For Underage Relationship. In Illinois, where he lives, it's a misdemeanor for two people under the age of 17 to have a se*ual relationship