Miami Heat Continue Hot Streak With 21 Straight Wins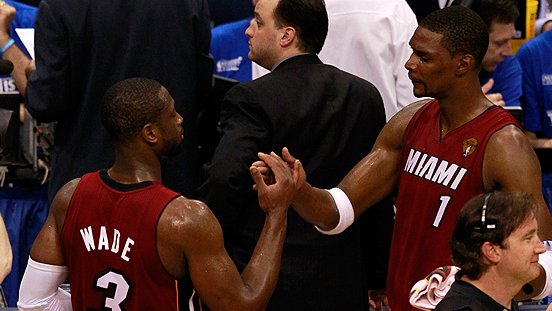 The Heat were in town to take on the Miluwakee Bucks a team that has given the them some challenges in each of the match ups this season but would prove no problem as the Heat keep rolling to victories.
Both Bosh and LeBron dropped 28 points each helping to go on and seal a win  of 107-94 over the Bucks. At one moment during the game Wade went down with what staff thought would be a concussion after getting a blow to the head and neck area but he would later return to finish with 20 points of his own. The game got out of hand but the Bucks were able to bring it close again with just under over 9 mins to play but would not capitalize.
Bosh spoke on his team hot streak
"You have to enjoy it," Bosh said Friday after Heat beat Milwaukee for their 21st straight win. "We don't want to be in a position where we're not and then we look back and say, `I wish we would have done this. I wish we would have done that.' We're having a blast together, which is most important.

"To put some wins together, to have a chance at winning an NBA ti*le and defending an NBA ti*le is very special."