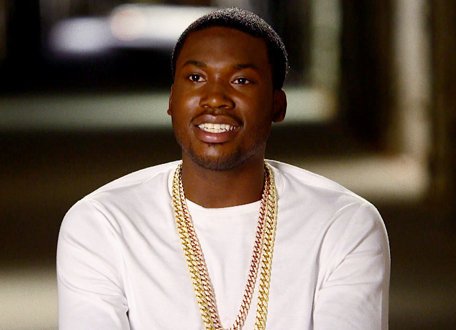 "Azz so phat I need a lap dance" could of been the caption for this Instagram picture Meek Mill put up in live from Miami's King of Diamonds.
Philadelphia police arrested the Meek the same day he'd scheduled an album release party at Mansion Elan for his debut LP Dreams & Nightmares.  Now he is suing the city of Philadelphia and two police officers for false imprisonment.According to the complaint, the rapper born Robert Williams was driving his Range Rover SUV in October 2012 when two police officers pulled him over "without cause or justification," Courthouse News Service is reporting.
Meek is now seeking compensatory and punitive damages for civil rights violations, false imprisonment, invasion of privacy and civil conspiracy.
While locked up, Meek says that police officers took pictures of him and posted to Instagram and other social-media sites. The "I'mma Boss" MC estimates that he was in jail for approximately nine hours and wasn't charged with any criminal activity. The arrest caused him to miss a scheduled promotional appearance in Atlanta and cost him big bucks too, he claims.
Following the incident, Meek had to refund his deposit for the private jet that was booked to fly him to Atlanta. The rapper's team is also claiming that the arrest cost him
"the loss of numerous sponsorships and endorsem**ts; the loss of plaintiff's solitude, seclusion and privacy; the anxiety and embarrassment associated with plaintiff being placed in a false light; and the anxiety and embarrassment of being seized, detained, confined and imprisoned against plaintiff's will."