Meek Mill Gets Arrested In NYC, Misses Album Release Party In Atlanta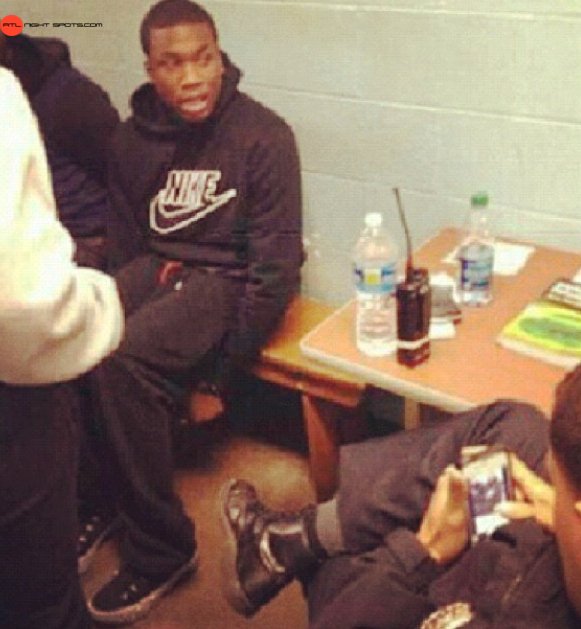 Meek Mill brought the city of Atlanta out to Mansion Elan on Wednesday night decked out in there Halloween costumes.. The only thing missing was Meek Mill who was scheduled to perform. Around 2:00 the building of Mansion Elan was officially zoo status and everyone started to wonder "Where is Meek Mill?", A hour earlier a group of GD's were out front asking the same question. Some time after his BET 106 & Park appearance he was detained by NYC's hip hop cops only to be charged with nothing and released. He posted the picture above while he was detained. Some people were speculating he didn't appear due to the GD conflict currently going on.
Meek Mill stops by 106 & Park to talk about his new album "Dreams And Nightmares", his motivation, the album cover, Hurricane Sandy, his 3 favorite records, collaborating with various artists, the MMG tour and more.