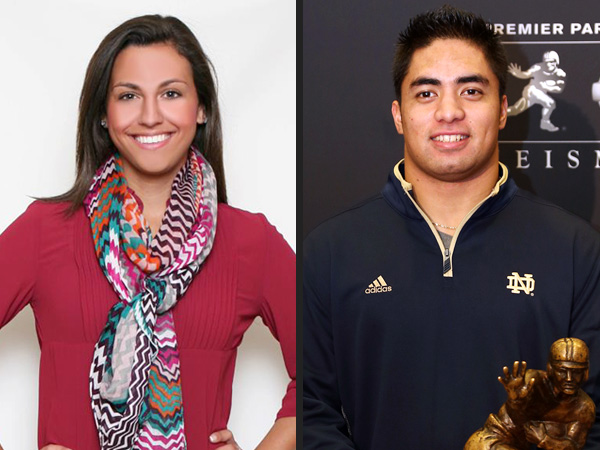 The story of Manti' Te'o and his internet based relationship became one of the most bizarre talked about stories in sports history, after reports were released that entire thing was all a big joke leaving not only the Notre Dame football star scratching his head but the rest of America as well. Many don't know whether this was all a big publicity stunt or if Te'o really got Catfished. His ex girlfriend, Alexandra del Pilar, weighed in giving her opinion of what she thought about the situation and what people were thinking about him.
"I was sick to my stomach. I cried," she says of when Te'o told her what had happened. "Nothing made sense. But since he didn't understand it either, he told me everything he knew."

"I just felt completely sorry for him," she went on, "because he was being accused of things he had no idea about. People were quick to jump on who he is as a person – especially after all the praise they had given him for everything he did at Notre Dame."
Since everything has gone down Te'o and Pilar have remained close she says supporting one another through everything.