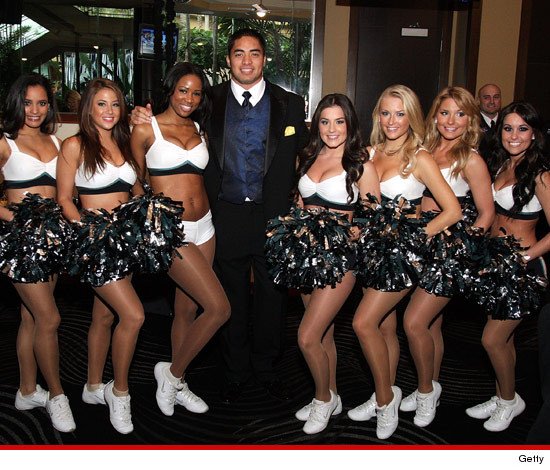 Manti Te'o attended the 76 Annual Maxwell Awards at Harrah's Resort in Atlantic City, where high school and collegiate athletes and coaches were honored for displaying excellence.
Notre Dame's Manti Te'o was the winner of both the Collegiate Player of the Year Award and the Chuck Bednarik Collegiate Defensive Player of the Year Award.
Other awards presented to local recipients include the 12th Annual Tri-State Player Award given to Khaseem Greene from Rutgers University; the 15th Annual Tri-State Coach Award given to Isaac Collins, formerly of Widener University; the 28th Annual Jim Henry Award given to Fran Walsh from Archbishop Wood; the Collegiate Coach of the Year Award given to Bill O'Brien from Penn State; and the Thomas Brookshier Spirit Award given to 31 Penn State senior football players.
We all know Manti Te'o loves the ladies…