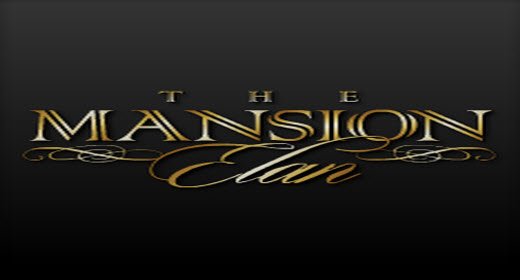 I got to Mansion Elan around 1 something and the free parking lot was maxed out and the regular line was still wrapped around the corner. The VIP line was quick there was a couple people waiting. I didn't catch the door charge I think I over heard some one mention $20. You know the VIP line doesn't line doesn't come with a VIP ban that was a separate $50 and that got you access to the 4 sections through out the club.. i'll get back to that.
When I walked in the club the VIP sections were looking light I believe the one by the stage wasn't open yet. Walking around there was some aight looking women I didn't see any show stoppers until around 2 when the club was packed. Last time I went to Mansion they had a strict dress code but that night was looking like Dreamz again, if I knew they didn't have a dress code I woulda rocked a hat.
Speaking of Dreamz (Former Mansion Elan) one of the most popular complaints about the club before the name change was the DJ sucked and from what I heard that night not much changed. No one from outa town wants to hear old music from where they from when they come to party in Atlanta they wanna hear down south music or new music. Atlanta DJs can we RIP the "Where my up north cats at?" *Plays a 50 cent GRODT track,Jim Jones Ballin,Freeway Peedie Crack etc. etc.* "Where my up west cats at?" *Plays a Too Short song*.. As long as I lived in Atlanta I been hearing DJs play the same old songs like there playing a mix tape. I'm watching a crowd of 400+ people and 10 of them got there hand up like they are feeling what the DJ is playing and saying. You could go out to 5 of the most popular commercial spots 5 different nights and hear the same music sets unless you go to a strip club. Out of all the Saturday night spots I reviewed recently I rated the DJs #1 Onxy strip club #2 Compound and #3 Mansion Elan.
Back to the women it seemed like every one I was talking to was from outa town. You gotta walk around the club till you see some one you like cause every one is just standing around. I didn't go in VIP that night cause I didn't see any women in there that was worth it most of the ones I seen were boo'd up. Majority of the women were on the floor. One women from Tennessee said she wasn't feeling the club and called the guys boujee cause they acted like they to stuck up to holla and the ones who were try to talk to her wasn't offering her a drink but wanted her number. My advice is to get there early if your trying to come up cause once it gets packed the baddest jawns been grabbed on all night. You could find a diamond in the rough in there if you don't stand in the same spot all night.The ratio men to women was looking about even. The club is dark so fellas you can leave your dark shades in the car I heard a couple women clowning dudes think they were looking cool NotAGoodLook.com. Comparing Compound to the Mansion Elan women wise I would go with Compound.
I went to Mansion Elan hyped up from every one saying how crazy it is on Saturday nights so honestly I wasn't impressed. I got to hit up some more popular Saturday night spots before I rate the top 5 from first to last. I am probably going to head to Life night club next week. If you been to Mansion Elan on Saturday night I wanna hear your experience. I give it 3 outa 5 stars.
For more information about Mansion Elan check out there website http://mansionelan.com/home.html