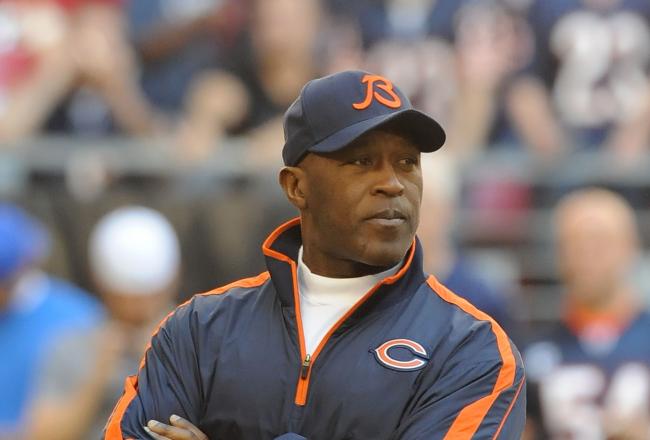 After nine seasons as head coach,the Chicago Bears have decided to part ways with Lovie Smith. His record as the Bears head coach was 81-63 during the regular season and 3-3 in the playoffs.
Smith was informed of the decision by general manager Phil Emery on the day after the Bears beat Detroit to finish 10-6 but still didn't make the playoffs.
Smith led the Bears to a Super Bowl, but also saw his team collapse in the second half of the past two seasons. Hired in 2004, Smith led the Bears to three division ti*les, two NFC ti*le games and a 2007 Super Bowl appearance in his nine seasons. His record is 81-63, and he leaves with one year left on his contract.
The Bears scheduled a news conference Tuesday to discuss the move.
Even though Chicago closed with a win, the Bears needed a loss by Minnesota to get into the playoffs. The Vikings, though, beat Green Bay to clinch a postseason spot, leaving Chicago as the second team since the postseason expanded to 12 teams to miss out after a 7-1 start. The other was Washington in 1996.