Lil Wayne: Weezy Wednesdays (Episode 2)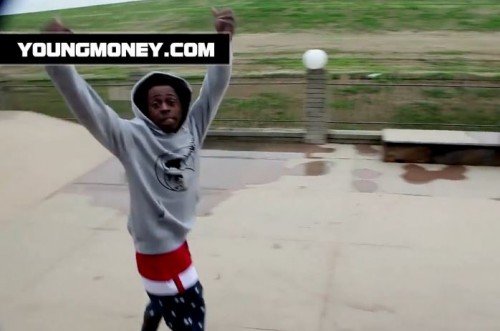 Last week, Lil Wayne kicked off his new Weezy Wednesdays series where he intends to give you a sneak peek into his and his YMCMB crew's day to day life. In the debut episode, Wayne took viewers on a trip of his crib in New Orleans, his new line of watches from wize&ope and his indoor skate park.
The second episode is out today where Wayne introduces us to Young Money's latest member Euro. They also take us behind the scenes of the 'We Alright' video and show footage of Wayne skating with his Trukfit crew. Watch both episodes below.