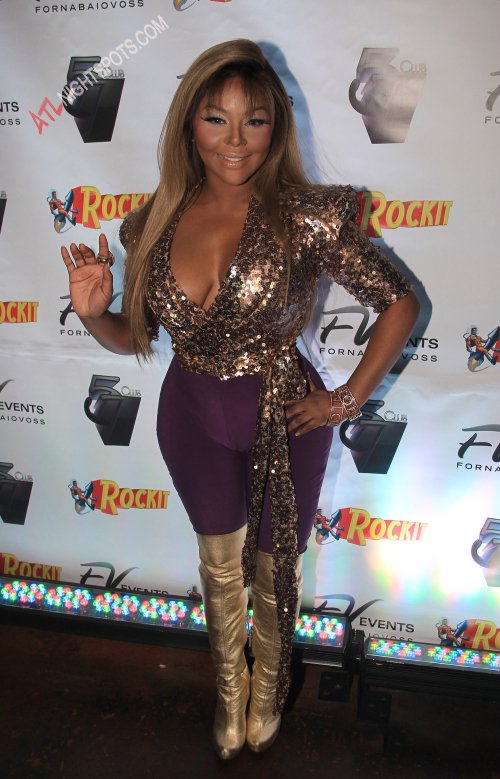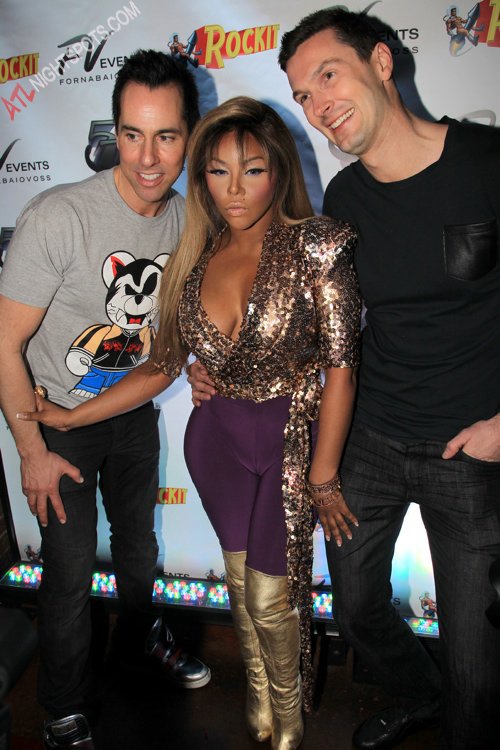 Lil Kim spotted in Qou night club with her camel toe looking a Hot Ass Mess.
Lil' Kim is on the comeback trail and her latest tracks "Clap Clap" and a remix of Lil' Wayne's "6 Foot 7Foot" have the former Junior Mafia vixen relaxing her crusade against Nicki Minaj for now.
The pint-sized Brooklyn MC's tracks leaked to the blogosphere on Thursday (January 13) just after midnight, and features members of her I.R.S. (International Rock Stars) team. Although "Clap Clap" was declared her first single from the tentatively ti*led International Rock Stars mixtape, the cut features very little of the Queen Bee aside from her opening verse and vocals on the hook. The rest of the track features rhymes from I.R.S. unknowns Dash and Lamboulx.
Says Kim,

"I gotta give it to ya'll, here's your round of applause, Gigs up, baby, final curtain call/ The black widow, center of corruption, don't know by now, you're gonna get accustomed/ Pay attention homie, follow instructions, Kimmie about show ya'll the art of hustlin'/ The cold-hearted, mobbin' through Brooklyn, ain't no shook hands over here, we get it cookin'/ I strike harder, I'm ten times smarter, I sneak up on ya'll like ja*an did Pearl Harbor."
While "Clap Clap" isn't a dis record in the vein of "Black Friday," it seems that attacking the Harajuku Barbie was invigorating for Kimmy Blanco. So much so the Queen also attacked Lil Wayne and Cory Cunz's "6 Foot 7 Foot."
"OK, OK, I got the ball, I'm coming down the court like Jordan with his tongue out/ Peti*e and all, I'm stepping on ya'll like a I'm 20 foot tall … juice box liable to start a 20 man brawl, shame on ya'll/ for thinking I'ma fall, like the dope fiend lean/ I.R.S. the team, live in New Jeruz, rep 718 … like Elizabeth the queen,"
she spits over the repeti*ive Bangladesh beat. MTV
Download: Lil' Kim – 6′7 Freestyle
Clap Clap

Newest message board posts:
Green Bay Wins, Gucci Mane Loses $20k To Birdman
DJ Khaled ft. Rick Ross, Plies, Lil Wayne, T-Pain – Welcome To My Hood
Eagles fire defensive coordinator Sean McDermott
Kesha ft. Andre 3000 – Sleazy Remix
Brandy & Ray J Covers Kontrol Mag Winter Style Issue
Willow Smith Poses For Vanity Fair Magazine