Knicks Amar'e Stoudemire's Brother Hazell Killed In Car Crash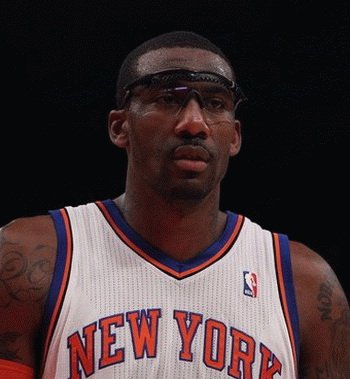 Knicks star Amar'e Stoudemire rushed home to Florida on Monday after his troubled older brother was killed in a car accident the NYdaily news reports.
Stoudemire will miss Monday's home game against the Utah Jazz, and it's unclear if he'll be back to play three other games this week.
"My thoughts and prayers and everything is with him," Knicks coach Mike D'Antoni said. "Whatever time he needs to take, he'll take. And we'll get him back as soon as possible.

"I know he's very close to his brother so my heart goes out to him. He cherishes his family. He does a great job of maintaining all the relationships. It's just a trying moment for him."
Hazell Stoudemire, 35, was killed when he rammed his speeding 2007 Cadillac Escalade into the rear of a tractortrailer on U.S. 27 in Lake Wales, police said.
He wasn't wearing a seat belt during the 1:42 a.m. crash and died instantly. Police are investigating whether alcohol was a factor.
Stoudemire had been hoping to make a trip to Florida under better circu*stances.
Last week he said he wanted to make the All-Star team because the game is being played in Orlando — and it would be a special moment for Hazell and other family members.
Hazell Stoudemire was high school basketball standout in Florida but got into trouble with the law at a young age.
In 1999, he was convicted of selling drugs and se*ual abuse and went to prison.He pleaded uilty to child abuse after being accused of getting a minor pregnant in 2004. He went back to jail for eight months.
In 2008, his ex-wife accused him of raping her, but he was acquitted. She later recanted and pleaded guilty to perjury.Two years later, he was arrested on a domestic violence charge for allegedly assaulting a pregnant woman.