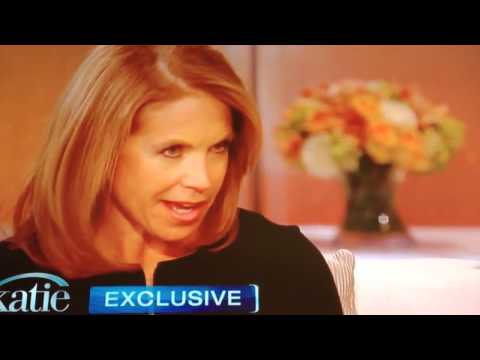 Manti Te'o's interview with Katie Couric is airing right now. If you're not watching, you missed this incredible moment when he is asked if he was gay.
I don't know why he felt the need to repeat "far from it" or why the camera operator immediately found the hottest laughing girl in the studio audience. Was his answer believable?
In case you haven't been checking the news today, this question stems from..
Hoax mastermind Ronaiah Tuiasosopo, posing as the mysterious Lennay Kekua, was the falsetto voice on the other end of the all-night phone calls with the Notre Dame star, the scammer's lawyer said.

The Heisman Trophy finalist "thought it was a female he was talking with," lawyer Milton Grimes acknowledged to the Daily News. "It was Ronaiah as Lennay."
This is less "Catfish" and more "Crying Game." Tuiasosopa has a background of vocal and dramatic training.
"Come on, Hollywood does it all the time," Grimes said Wednesday. "People can do that."
Well, sure. They CAN do it. But why?
"This wasn't a prank to make fun," Grimes told The News. "It was establishing a communication with someone. … It was a person with a troubled existence trying to reach out and communicate and have a relationship."

Grimes declined to answer when asked to elaborate on his client's intentions or what type of relationship he wanted with the college football star: "I wouldn't describe his issues at this time."