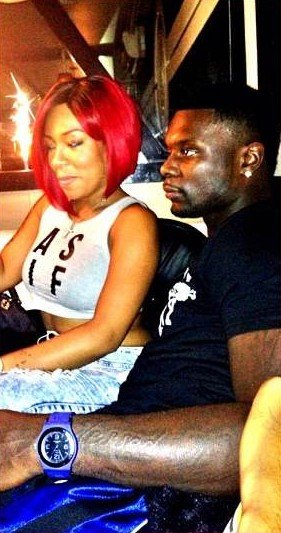 Love and Hip Hop ATL" reality star K. Michelle was seen on a romantic date with NBA star, Lance Stephenson.K.Michelle was in Coney Island with Lance from the Indiana Pacers. It looks as if they were on a romantic date.
K.Michelle is only five years older than he is, she's 27 and he's 22. The singer was talking about her lack of "love" on the show and not performing se*ually after her public break up with New York Knicks baller, J.R. Smith.
In an interview with Power 105.1FM's Breakfast Club Morning Show, K. Michelle once admitted to having a relationship with a woman for three months she said, "I have dipped out. I thought I was gay for three months. [What brought you back?] I realized what you men go through. The b-h jumped on my car. I had a new car and she jumped on my car, scratched it up with her shoe and it was a wrap. She wanted to be an actress, but she was always sitting on the couch. I was actually taking care of stuff and paying bills. I was like, "Oh no I'm not used to this. I'm not gay no more.