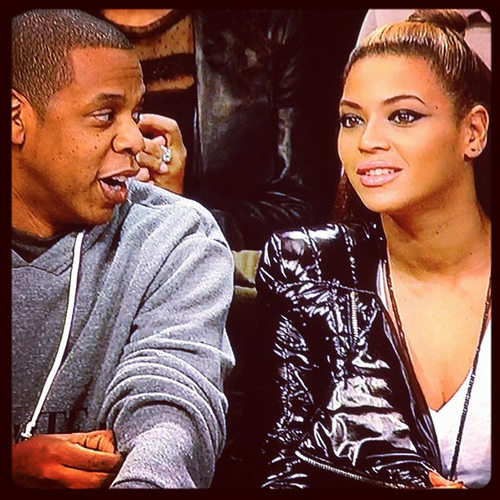 A website has posted social security numbers, mortgage amounts, credit card info, car loans, banking and other info of major celebs.   
The site was not able to get a lot on Joe Biden or Hillary Clinton, but most of the others on the list have had their financial info compromised.
According to TMZ the website posted info on the following:
– Jay Z and Beyonce
– Kim Kardashian
– Paris Hilton
– Mel Gibson
– Ashton Kutcher
– Joe Biden
– Robert Mueller
– Hilary Clinton
– Eric Holder and
– Charlie Beck.
LAPD has launched an investigation.
Shawn C Carter
SSN: ***-***-****
DOB: 12/04/1969
Address: 1450 BRICKELL AVE FL 18
MIAMI, FL 33131
Previous Addresses: Current 1450 BRICKELL AVE FL 18
MIAMI, FL 33131 Last Reported 03/05/2013
Former Address 1 1001 BRICKELL BAY DR FL 9
MIAMI, FL 33131 Last Reported 01/10/2013
Former Address 2 200 PALASADES RD
FORT LEE, NJ 07024 Last Reported 03/09/2013
Former Address 3 2843 E MOBILE LN
PHOENIX, AZ 85040 Last Reported 02/14/2012
Former Address 4 152 W 57TH ST FL 19
NEW YORK, NY 10019 Last Reported 01/20/2012
Former Address 5 47 CENTER ST APT 11
MUSKEGON, MI 49444 Last Reported 01/14/2011
Former Address 6 7 WORLD TRADE CTR
NEW YORK, NY 10048 Last Reported 01/14/2011
Former Address 7 PO BOX 1898
NEW YORK, NY 10101 Last Reported 01/14/2011
Former Address 8 638 PUTNAM AV
BROOKLYN, NY 11221 Last Reported 01/14/2011
Kimberly Noel Kardashian
SSN: ***-***-****
DOB: 10/21/1980
Address: 25254 Eldorado Meadow Rd
Hidden Hills, CA 91302
Previous Addresses:
18056 Lake Encino Dr Encino, CA 91316
19254 Romar St Northridge, CA 91324
19254 Romar St Canoga Park, CA 91304
118 S CLARK DR APT 206 WEST HOLLYWOOD, CA 90048
5210 PREMIERE HILLS CIR APT 230 WOODLAND HILLS, CA 91364
Beyonce G Knowles
SSN: ********
DOB: 09/04/1981
Phone Number's: (310) 553-1707, (305) 377-9223, (713) 982-7814, (281) 433-1701
Address: 1450 BRICKELL AVE FL 18
MIAMI, FL 33131
Previous Addresses:
2204 LOUISIANA ST 2, HOUSTON, TX 77002-8655
05/07/2007
20 FARNHAM PARK DR, HOUSTON, TX 77024-7501
01/05/2007
400 N ROXBURY DR, BEVERLY HILLS, CA 90210-5021
05/31/2011
1001 BRICKELL BAY DR 9TH, MIAMI, FL 33131-4900
01/31/2011
1411 BROADWAY 38, NEW YORK, NY 10018-3409
12/31/2010
1001 BRICKELL BAY DR 9, MIAMI, FL 33131-4937
12/10/2010
1 BEACON CT #44B, NEW YORK, NY 10022
12/31/2008
1505 HADLEY ST, HOUSTON, TX 77002-8927
08/17/2008
1 BEACON CT 44B, NEW YORK, NY 10022
06/30/2008
PO BOX 17089, SUGAR LAND, TX 77496-7089
02/01/2003
4775 COLLINS AVE 3301, MIAMI BEACH, FL 33140-3268