Jay-Z and Kobe Bryant Exchange Words At The Laker vs OKC Game (Photos)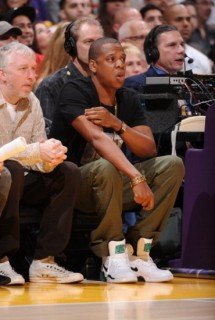 Kobe Bryant has admitted that his favorite rapper is Jay-Z and the two have had double dates together with their wives in the past. Sunday prior to the Lakers taking on OKC in Las Angles Bryant and Hov exchanged some words.
Jay-Z took a break from shooting the "Suit & Tie" video with Justin Timberlake out in LA to catch the Lakers home game match up.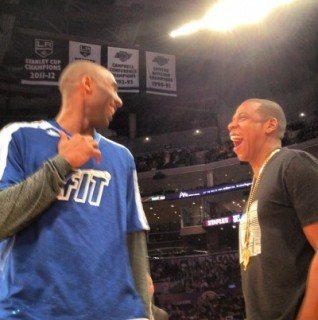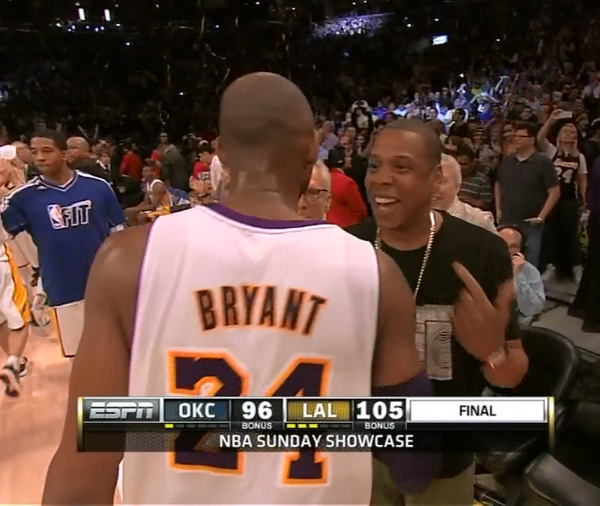 What's up with Westbrook?