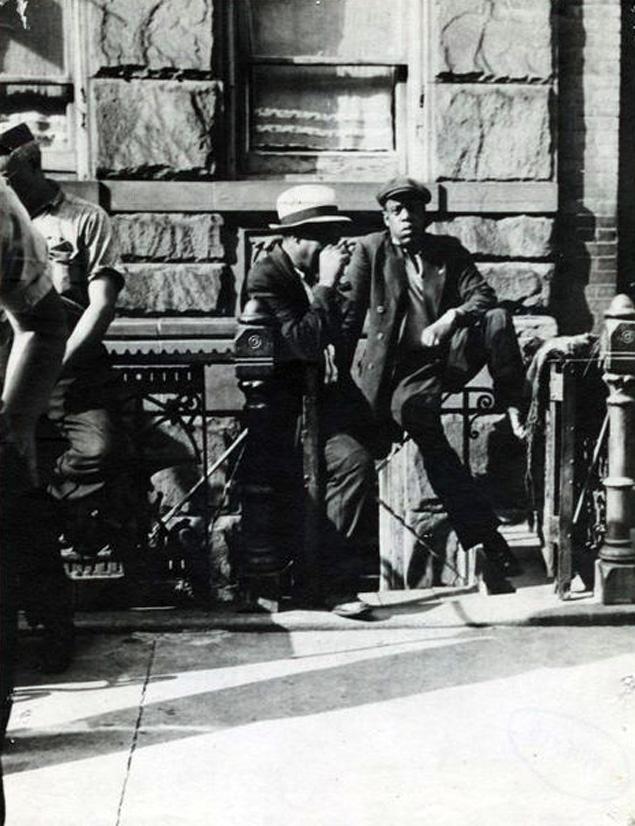 Is Jay-Z a time traveler? Did he want to work on the "The Great Gatsby" because he was alive during that era?
Ok, not likely. But how else can he explain this photo?
A black-and-white snap taken in 1933 shows a man sitting on a gate in Harlem, and he bears striking resemblance to the famous rapper.
Jay-Z, 43, probably isn't a time traveler, but the Schomburg Center for Research in Black Culture unearthed the photograph, calling attention to the mystery man sporting a newsboy hat and relaxed, suited demeanor. Initially pointed out by Buzzfeed, the man in the photo isn't too far off from the suave music mogul's style today.