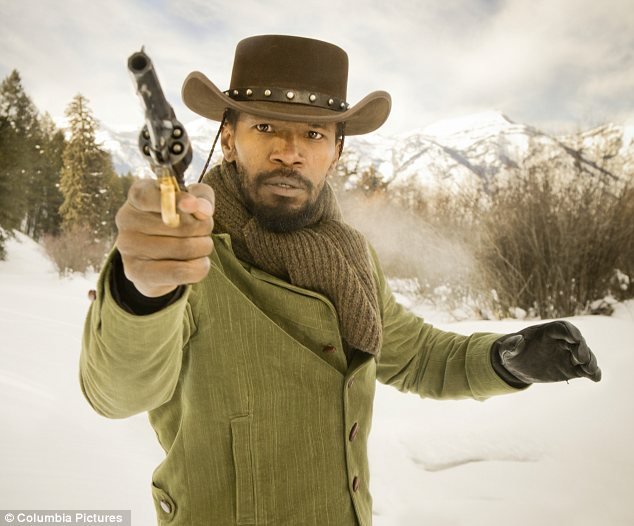 Django Unchained star Jamie Foxx speaks out in defense of the acclaimed filmmaker and his treatment of the sensitive slavery subject matter.
The Oscar-winning actor told the Los Angeles Times, 'Quentin has an affinity for writing horrible things and then making you laugh.
'He's making entertainment. Hopefully, it makes you go ask questions and you Google it.'
Emphasising the film's fictional genre, Foxx made it clear that the movie's ultimate goal was not to be a history lesson for the audience:
'If you want to learn something from a movie, go watch a docu*entary.'
I personally feel movie companies re-write history through movies, we will never see a black history movie before the Slavery era for obvious reasons.
Movie directors like Steven Spielberg that studied Egyptology and released movies like Prince of Egypt from a era where black people ruled and used 0 black people in the movie.
Africa is the reason we have a Western Civilization. Some one should make a major motion film about mystery schools of Egypt like the University of Sankore and other intellectual centers in Timbuktu and Jenne so people can Google that.
Thoughts?