Is Kony 2012 Really About Uganda's Oil?

Uganda reporter
By now most people have probably seen the Kony 2012 film which was created by the charity, Invisible Children and talks about child soldiers in Africa as well as the evil actions of Joseph Kony.
What I have a issue with is that everyone is so emotional because of a 30 min film they watched and never did the research on their own.
I do not doubt that Joseph Kony is probably an evil man who has done some horrible things and the film does raise some serious issues, however it is probably a bigger agenda behind this issue.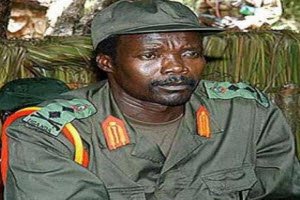 In 2009 oil was found in Uganda by Tullow Oil and the 800 million barrels were valued at $50 billion but could lead to more being found at a later date.
Tullow Oil's chief executive, Aidan Heavey, said;
"what we think is going to be found in the next few years is about two billion barrels."
Money and oil are usually at the heart of every piece of propaganda since time began and so this shouldn't really surprise us.
I think that the film aims to get people riled up for a war in Uganda in case the government doesn't do what they are told.
In today's news Rihanna is the latest celebrity who has reached out to the Invisible Children organization to lend a helping hand in stopping Joseph Kony. Rihanna and Invisible Children are reportedly working to get the new video out ASAP.
According to the The Daily What: The organization behind Kony 2012 —
. — is an extremely shady nonprofit that has been called "misleading," "naive," and "dangerous" by a Yale political science professor, and has been accused by Foreign Affairs of "manipulat[ing] facts for strategic purposes." They have also been criticized by the Better Business Bureau for refusing to provide information necessary to determine if IC meets the Bureau's standards.Additional ly, IC has a low two-star rating in accountability from Charity Navigator because they won't let their financials be independently audited. That's not a good thing. In fact, it's a very bad thing, and should make you immediately pause and reflect on where the money you're sending them is going.
The Better Business Bureau is reporting that only 32% of the money donated to this 'charity' reaches the Ugandans!