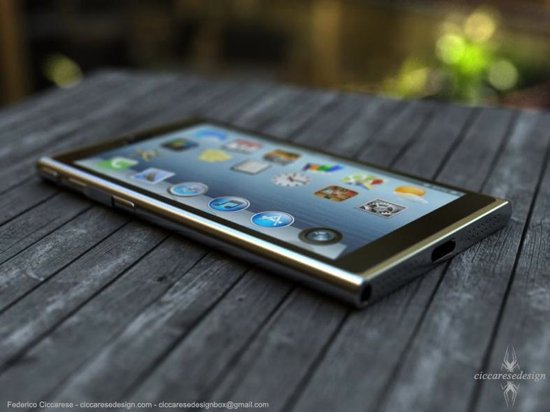 It's only been a few months since Apple released the iPhone 5, but one designer already has a vision for what the next model should look like.
Federico Ciccarese, an Italian designer, has come up with a series of stunning renders for the iPhone 6 — assuming that's what Apple ends up calling the next redesign of the device — which would represent a significant change to the phone's external design and operating system according to Mashable.
The concept for the iPhone 6 is inspired by the shape of the iPod Nano, though when applied to the iPhone it bares some resemblance to the Nokia Lumia. At the same time, Federico has re-imagined the look and feel of the operating system with a concept he calls iOSX, which is a fusion between iOS and the Mac OS X.
Since it will likely be several months before the next iPhone is released, there haven't been many rumors yet about how the device will look.