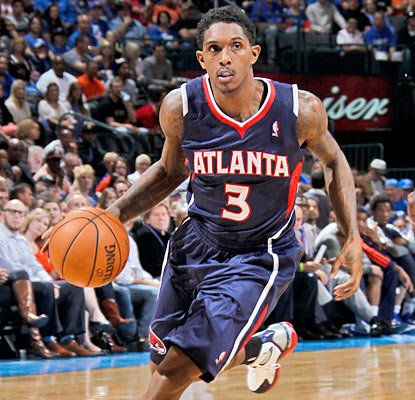 Atlanta Hawks guard Lou Williams is out for the season with an ACL tear that will require surgery. 
The Atlanta Hawks confirmed the injury on their official Twitter account:

Williams hurt the knee last night against the Brooklyn Nets in the second quarter. As he drove to the basket, Williams' knee gave out without contact. He played 10 minutes in the game before getting injured, registering a steal and no points according to the BR.
There is no timetable until after surgery, but based on other ACL injuries, Williams is looking at returning right around the start of next season. Williams is under contract with the Hawks for the next two seasons.