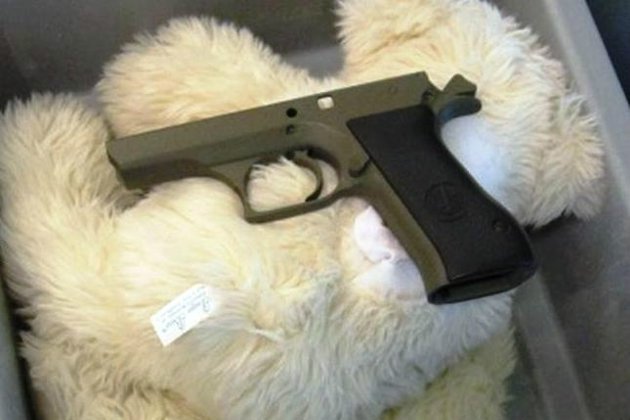 One foster family's Christmas got a lot more exciting — but not in a good way — after one child unwrapped a donated present only to discover a gun inside the package.
The gun was hidden in the box containing a teddy bear. The package was among already wrapped presents handed out last Thursday by St. Anthony's Church in SoHo, the New York Post reports.
"This is something you never expect on Christmas," said 8-year-old Natasha Brunson's foster mom, Sheeba Anderson. "I heard her say, 'Look, Miss Sheeba, I found a gun!' She was waving it around and playing with it."
Natasha told CBS 2 that when she initially found the gun and pulled it from behind the plush bear, she was not scared because she thought the weapon was a toy.
The Post reported that police investigating the incident were unable to find any visible serial numbers and said the firing pin was removed.
"I feel like we narrowly avoided what could have been a terrible disaster. I couldn't calm down all day,"
Anderson told the paper.
A representative for St. Anthony's told CBS 2 that the bear was not provided by the church, but was part of toys collected by the Edwin Gould Services for Children and Family nonprofit.Via http://www.huffingtonpost.com/