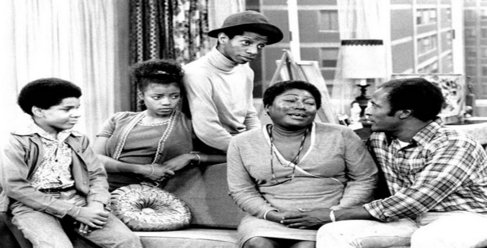 Fans of classic TV show read the ti*le and said "dyn-o-miiite!".. "Good Times," the 1970s sitcom about a working-class family "keeping their head above water" in a Chicago housing development, is coming to a big screen near you.
Sony Pictures and producer Scott Rudin ("No Country For Old Men," "The Social Network") are in development on a feature-film version of the Norman Lear-created sitcom, with "Wreck-It Ralph" scribe reportedly working on a screenplay, according to both Deadline and The Hollywood Reporter.
Although the sitcom ran for six seasons from early 1974 to mid-1979, the movie version will apparently be set during the 1960s, according to Deadline, which notes that the time shift will provide "a rich and politically charged period to mine."
"Good Times" — a spinoff of the sitcom "Maude" — starred Ester Rolle, John Amos, and "J.J." Jimmy Walker, whose character's frequent exclamations of "dyn-o-mite" became a 1970s catch phrase.
In addition to providing a unique view of the African-American experience, the socially conscious show was known for blending serious topics with its weekly doses of humor. All these years later, though, its real legacy for many people is its irresistible theme song, which ran over the opening credits — and which, in addition to making you sing along with just a little too much enthusiasm while watching the embedded video below, will now be stuck in your head for the rest of the day.
They are also bringing Sanford and Son to the big screen.
Will you be checking for this movie?
We found JJ