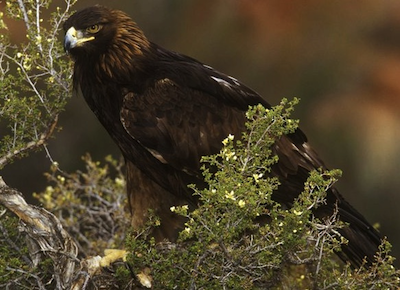 This clip will give every parent — wait, every single person who watches it a chill. It starts innocently enough by showing a beautiful Golden Eagle circling the blue skies above a park in Montreal.
For the non-bird watchers among us, according to National Geographic, the Golden Eagle is the largest bird of prey in North America. The bird typically feeds on ground squirrels and rabbits. Nat Geo also reports that the Golden Eagle has the ability to strike with amazing speed: "They are extremely swift, and can dive upon their quarry at speeds of more than 150 miles per hour."
Some web commenters have suggested that the video is a fake. We have watched it several times and believe it to be real. The Toronto Star is reporting that police in Montreal say that no one has called in a report about the alleged attempted abduction.
What do you think?