Two parents in Georgia have been charged with contributing to the delinquency of a minor after they picked up their seventh-grade daughter and brought her to a bus stop in order to brawl with a fellow student.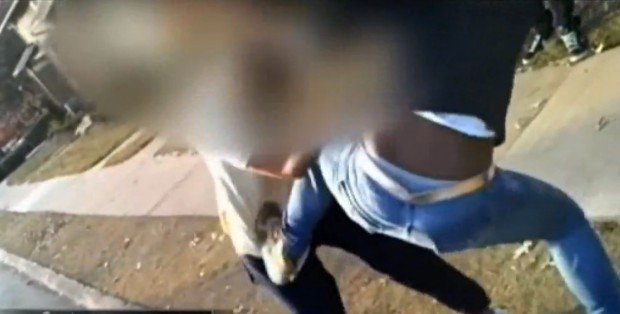 WSB-TV has more:
Police charged Timothy Taylor and Shequita Cade with contributing to the delinquency of a minor.

They also charged Taylor with battery after the video showed him bringing his daughter, a seventh-grade student at Tucker Middle School, to fight with another girl at their bus stop on Post Oak Drive.

Taylor can be heard on the video shouting, "nobody better try to jump in neither".
Someone was around to take video of the scuffle (although it's unclear who) and posted it on YouTube. It quickly went viral. WSB-TV has an edited version of the raw footage below:
"My child could have died. She could have hit the concrete the wrong way. Their child could have died. And then who's charged with the murder?"
Quateka Durden told the news station regarding her 14-year-old daughter, Quinnaya.
Despite the father's command that no one step in, a neighbor eventually broke up the fight: