Gas station clerk shot after customer's credit card is declined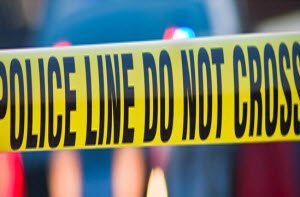 ST. LOUIS • A customer at a St. Louis gas station was so angry when her credit card was declined that she summoned her boyfriend, who shot the clerk, police say.
The clerk, 30, was hit once in the abdomen at about 10 p.m. Tuesday. He was in serious condition at a local hospital, police said Wednesday.
No one has been arrested.
The shooting happened at the Pine Cedar BP gas station, 4700 Bircher Boulevard near Interstate 70. The store is in the city's Penrose neighborhood.
Store manager Tony Owydat said the man who was shot is a part-time worker. Owydat has been at the store 11 years. He says this is the first employee to be shot at the store since he's been manager.
"They're crazy here sometimes," he said of customers.
He said the store is working on pulling suveillance video to give to police.
Police say they don't know who the gunman is but they have released this description: He is a black man, 6-foot-3 to 6-foot-4. He has a thin build and wore his hair in dreadlocks. He had on a white T-shirt, white hooded sweatshirt and blue jeans.
The clerk was behind the counter when a woman tried to make a purchase, but her credit card was turned down.
She got into a dispute with the male clerk and said she was going to get her boyfriend, police said. A few minutes later, a man walked into the store with a gun and fired one shot at the clerk, hitting him in the abdomen.
Newest Message Board Posts: