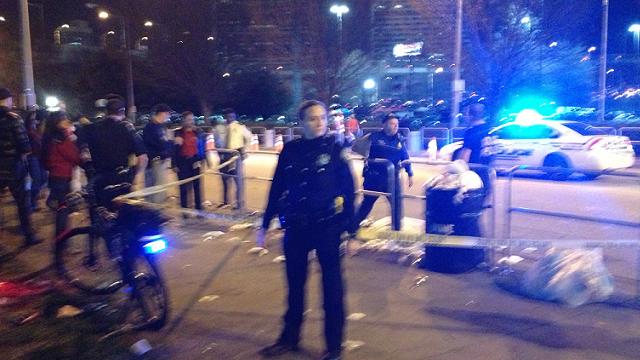 A fan was stabbed in the neck early Sunday evening following a tussle outside the Georgia Dome, Channel 2 Action News reports.
According to Channel 2, a Falcons fan, having just left the Georgia Dome after Atlanta's NFC Championship Game defeat, began arguing with a 49ers backer in the silver lot outside Gate D. The argument escalated, say witnesses, with the Falcons fan punching his opposite number, who then pulled out a knife.
One of the two men was stabbed in the throat area, reports Channel 2, and was transported to a local hospital. His condition is unknown. Atlanta police are on the scene outside the Dome interviewing witnesses.
He probably lost a lot of money on the game cause it isn't that serious.