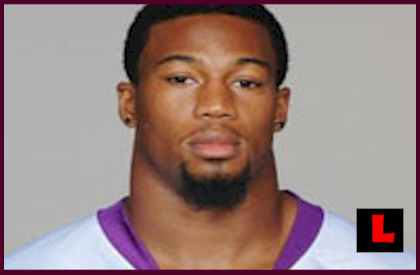 Say goodbye to one of the few significant personnel mistakes of the Thomas Dimitroff-Mike Smith era.
Defensive end Ray Edwards, the epitome of a free agent bust, was drop-kicked by the Falcons Monday night. How bad does a supposed high-profile player have to be for him to be found useless by two defensive coordinators (Brian VanGorder and Mike Nolan) in two seasons?
The Falcons alibied for Edwards last season, when he managed only 3.5 sacks after recording 16.5 the previous two seasons in Minnesota. They said he wasn't healthy. There also were suggestions that he wasn't being used right by the since-departed VanGorder.
Well, excuses apparently weren't being accepted this season – and Nolan presumably was given a bigger hammer to swing than VanGorder.
Edwards had become a highly paid part-time player. He was brought in to help the pass rush. He devolved into early-down player to defend the run. He wasn't even doing that well. This for a guy who was signed before last season to a five-year, $27.5 million contract (more than half of which fortunately never will make it into his pocket).
How much had Edwards disappeared? According to Football Outsiders, which tracks the total snap counts of every player, Edwards was in for only 14 plays total in Sunday's game at New Orleans, and four of those came on special teams. He played on only 10 defensive snaps, which equated to 18 percent of the game.
Meanwhile, Nolan has found ways to use younger players in Edwards place and Kroy Biermann has been used in pass-rush situations and even dropped into coverage.
There was a growing belief that if Nolan couldn't find much use for him, Edwards would be gone after the season. He gave the impression he just didn't care. Some wondered if he was putting greater effort into his modeling career. (Here's a link to his 2012 Edwards' modeling calendar. Not sure if they're still $8.)
He also wasn't the most pleasant person to be around for the media, not that a team would factor that into a personnel decision. Besides, by this point, nobody really wanted to talk to him anyway.
The fact the Falcons made this move now is remarkable for an NFL team just past the halfway point of the season. But if they are going to get pounded publicly for the signing, they should be credited for making such a bold move now. It's actually a good sign that they were not going to let a problem fester and potentially ruin the season. That said, signing him was a big mistake. Via AJC
He won't be unemployed for long some team will pick him up.