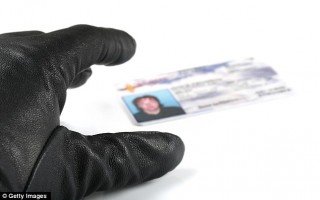 A lot of Instagram's users are confused after being locked out of their accounts this weekend. The Verge reported on Saturday, what has really caused a high degree of concern among users is the request that those locked out upload scans of their "government-issued photo IDs."
A spokesperson has confirmed that the requests are valid. They are, the representative said, being done by Instagram and Facebook in response to suspected violations of the services' terms of service.
This is just a general practice for both Facebook and Instagram to request photo IDs for verification purposes depending on what type of violation may have occurred. Unfortunately, I can't share more with you beyond that as we don't go into details beyond that.
The representative can't say exactly what sort of triggers exist that would cause such a lock-out and request for photo ID.
Instagram and Facebook do not accept all types of ID. If that happens, the services will send follow-up emails asking users to provide even more docu*entation, going so far to ask for scans of users' birth certificates. One such email (emailer name redacted) said:
Hi,

We're sorry, but we can't verify your claim based on the ID you provided. Please reply to this email with a different government-issued photo ID. This ID must include your full name and date of birth. If any of this information is located on the back of the docu*ent, be sure to include an image of this as well.

If you don't have a government-issued photo ID, we need you to send us two things:

A copy of a photo ID (ex: work or school ID)
A copy of an official docu*ent verifying your name and age (ex: birth certificate)

These docu*ents must be from a respected insti*ution (ex. business, university) and combined must show your full name, birthday and identification photo. We will permanently delete these docu*ents after we resolve your issue.

Note that we will not be able to process your request unless you send in proper ID. Sorry for the inconvenience.

Thanks,

M——-
New Forum Posts:
Is This Chick's bu** Real Or Fake?
US banks shaken by biggest fund withdrawals since 9/11
Creep Files: Hulk Hogan tweets picture of daughter Brooke's legs
2pac's 1st Time Listening To Lil Wayne!