Fabolous Talks About MJ, MTV's Hottest MCs List, 'Losos Way 2′ Album & LA Lakers (Audio)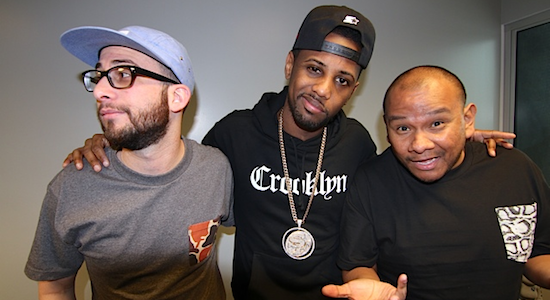 While out in L.A Fabolous visited Power 106 for a quick chat with Justin Credible and J Cruz. He talks about meeting Michael Jordan and the Instagram picture he put up. Then, he gives his thoughts on MTV's Hottest MCs list and says he agrees with the 10 artists that are on it but feels the order was wrong.
Fabolous also gives some details about his upcoming 'Losos Way 2′ album. He reveals that he already has tracks with Future and Rick Ross, and is trying to secure Nas and Kendrick Lamar. He tells us that we can expect it to hit stores at the end of May. Finally, he talks about being an LA Lakers fan and their chances of making the playoffs.