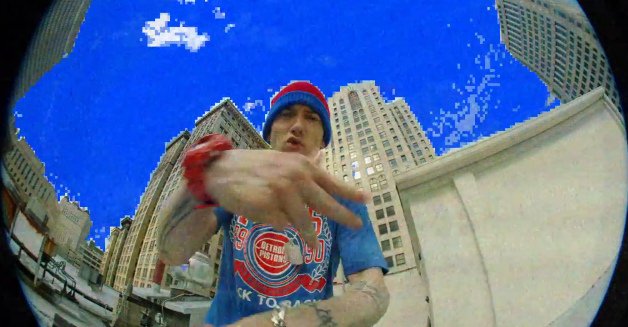 Eminem brings back that classic Beastie Boys feeling on his new single ti*led "Berzerk." After previewing the video for the song over the weekend Slim Shady drops off the official version today as promised.
This will appear on Eminem forthcoming album, The Marshall Mather LP 2, which will hit store shelves on November 5th.
Guest appearances in the clip include Rick Rubin, Kendrick Lamar, Slaughterhouse and Kid Rock.