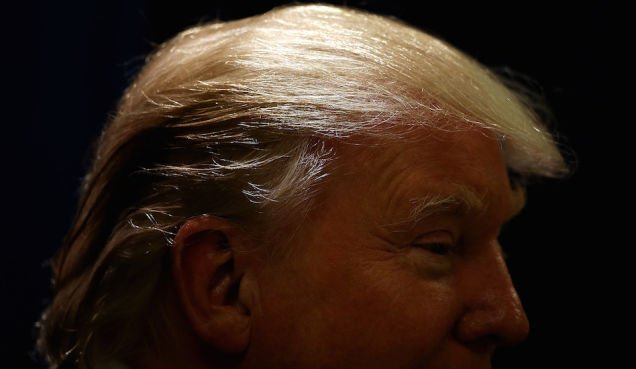 Donald Trump paid a visit to the Howard Stern Show recently, where—naturally—the question of who is more beautiful between Kim Kardashian and Jennifer Lopez came up:
Stern: But [Kardshian] has an ass that— is her ass too big, Donald? Is her ass too big?
Trump: Well, absolutely. It's record-setting.
Stern: But it's like, are you attracted to that gigantic ass?
Trump: No, that's— in the old days they'd say she's got a bad body.
Stern goes on to point out that Lopez, too, has a big ass, saying "people don't realize" that. (An absolutely absurd allegation.) (Everyone has realized that forever, Howard.)
When Trump is asked if he had to, had to, have sex with either of the famously beautiful women, he, at first, tries to evade the question, before giving his answer:
Stern: If you had to have sex with one?
Trump: I don't like, you know, being negative to people who are so nice to me.
Stern: You love them both, but if you had to have sex with one of them?
Trump: I would pass on both.
Stern: You wouldn't bang either one of them?
Trump: I would pass on both.
Very nice of him to try to put off the heartbreak for Lopez and Kardashian, but I guess they were going to have to find out someday. I am so sorry, ladies.
Here's the full audio: http://www.howardstern.com/howard-on-air/howard-100-101/2014-06-17?mode=full