Dominican Republic Remains Undefeated In WBC Defeating Puerto Rico 2-0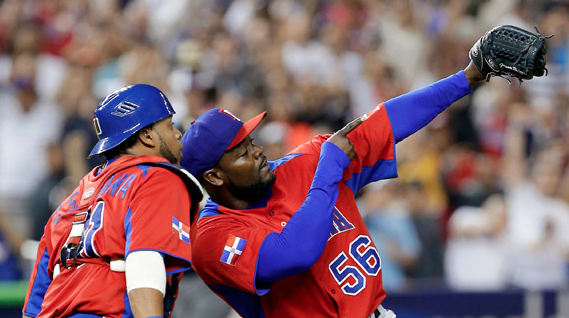 For the second time in the WBC event, the Dominican Republic took on team Puerto Rico in round 2 down in Miami ,FL with winner getting tomorrow off and playing Team Netherlands on Monday and loser taking on two time champs Team ja*an.
As Catcher Carlos Santana took to the plate to bat he helped get his team on the scoreboard with a homerun out the field for over 400 ft. Robinson Cano and  Franciso Nelson helped with a single to the right of his own which led to Erick Aybar running in for a score to shut out their opponent.  The Dominicans are the only undefeated team thus far in the World Baseball Classic and look to continue this run as they now prepare  to travel out to San Francisco where they play Monday. Team Puerto Rico has not been eliminated just yet they also will head out to the bay area to play ja*an hoping to still make it to the finals.