Destiny's Child Is Bizzack With Love Songs (Album Cover & Track List)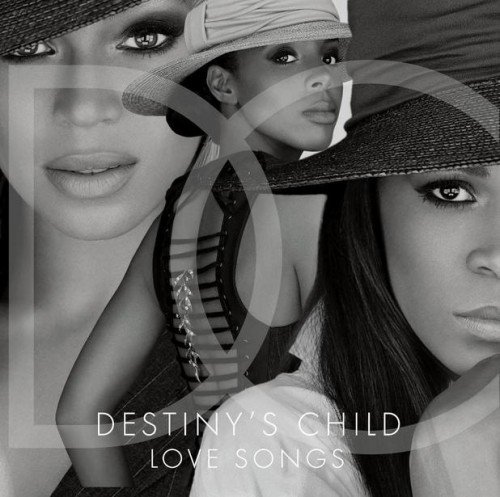 2013 is going to be the year of Beyonce… Destiny's Child is back with a compilation album ti*led Love Songs set to release on January 29th in the US via Sony Legacy. The set will contain previous hits plus a brand new song ti*led 'Nuclear' produced by Pharrell, the first new song from the group comprising Beyonce, Kelly Rowland and Michelle Williams in 8 years.
Beyonce made the official announcement on her Facebook page. She's also recording her new, yet unti*led solo album which is due out this Spring. Take a look at the track list for Love Songs below which can be pre-ordered on Amazon now.
1. 'Cater 2 U' (Destiny Fulfilled)
2. 'Killing Time' (Destiny's Child)
3. 'Second Nature' (Destiny's Child)
4. 'Heaven' (Simply Deep)
5. 'Now That She's Gone' (The Writing's On The Wall)
6. 'Brown Eyes' (Survivor)
7. 'If '(Destiny Fulfilled)
8. 'Emotion' (Survivor)
9. 'If You Leave (featuring Next)' (The Writing's On The Wall)
10. 'TShirt' (Destiny Fulfilled)
11. 'Temptation' (The Writing's On The Wall)
12. 'Say My Name' (Timbaland remix) ( This Is The Remix)
13. 'Love' (Destiny Fulfilled)
14. 'Nuclear' (Love Songs)