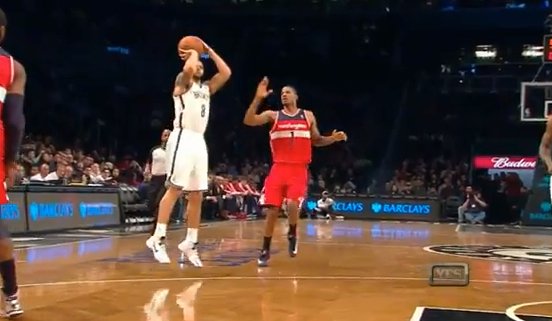 Last night Deron Williams was in his zone, he set an NBA record last night by hitting 9 three-pointers in the second half. He got right down to business, hitting seven of them in the first quarter.
At halftime, he'd scored 33 points — the same amount as the entire Washington Wizards team.
He finished with 11 from long range, one shy of the league record.